What is an Open Source ERP?
ERP stands for Enterprise Resource Planning. And Open Source ERP is a software system whose source code is publicly available. So, everyone can use and customize an open source ERP according to their own needs and requirement. However, to modify an existing source code of ERP system, the user needs a lot of development skills, especially in open source technologies. For example, Odoo Open Source ERP provides many built-in modules such as Point of Sale, Accounting, HR, Project etc. with its own of default features.  However, users can modify its source code and use Odoo as per their needs. But if the modification or customization process hasn't gone well, then the user may experience unexpected losses.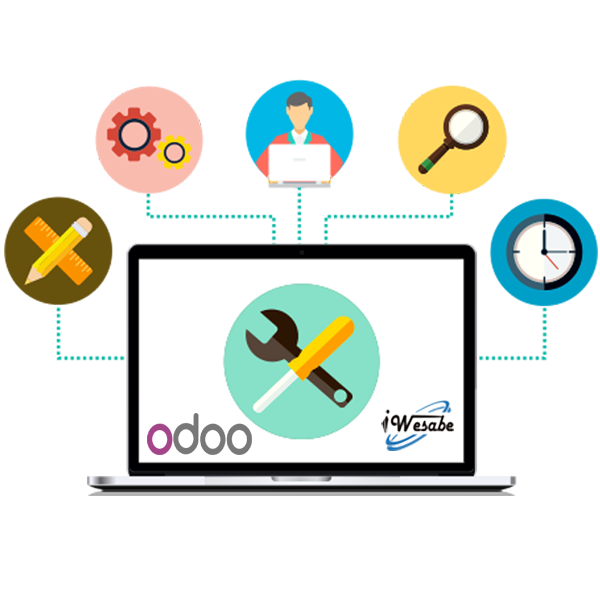 Odoo Also known as Open ERP was founded by Fabien Pinckaers in 2005. The word Odoo is the acronym of On Demand Open Object. Odoo is a large collection of business-related applications and modules like CRM, Sales management, E-commerce, Warehouse management, Purchase management, Accounting suit, Manufacturing management, HRMS etc.. All these basic modules collectively called as Enterprise Resource Planning software. 
Apart from its basic modules, Odoo has more than 

14,000 third party Apps/Plugins available in its app store.

  Each of them is custom built for different user needs. Today, Odoo is one of the widely used 

open source ERP solutions

 in the market.
Why is Odoo becoming more and more popular?
There are some key points for this reason.
No proprietary fee and recurring costs 
One of the best ERP in the market.
Need any custom features?  you can do it with the help of an Odoo developer.
Business/Organisation size doesn't matter, you can add any number of users in Odoo.
14000+ ready-made applications that everyone can access from Odoo apps store.
Responsive support from Odoo forum and mailing lists.
About 3+ million people are growing their business by using Odoo. Eg: Toyota, Hyundai, PCI
Either we can use the standard Odoo which has a highly user-friendly UI, or we may download the available themes. We can also create new themes with our own ideas.
- 

Up to date with Technology:
Odoo gets frequent updates and upgrades according to the latest technological environment. Latest Odoo versions are Odoo V10 and V11.
You don't need to install the entire Odoo altogether on your system. You can download and install selective application modules as per your business needs. Eg: Odoo ERP of POS with Accounting
- 

Easily Integrate with Third-party services:
Odoo can be integrated with any other third party service providers like SMS, Social media, shopping sites etc
- 

Industry-Specific Modules:

 
- Less Implementation Cost.
- Less implementation Time Frame.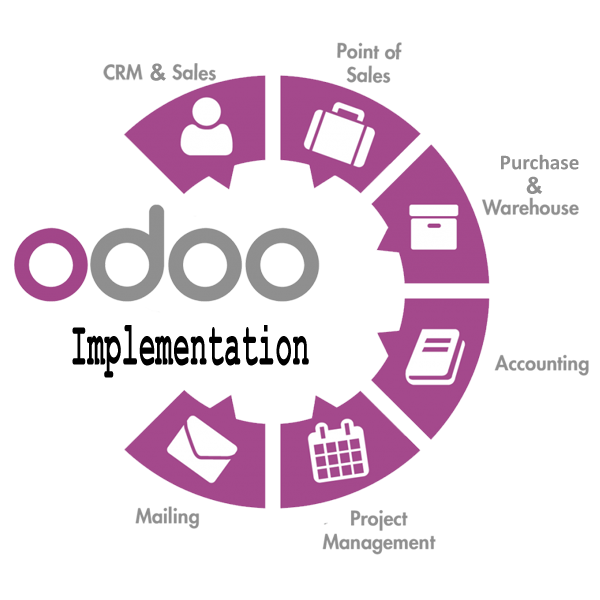 Who can Implement an Odoo ERP for You?
Odoo SA (the company itself), as well as Odoo, authorized service partners around the world provides Odoo implementation and related services to its users. Basically, there are two type professionals who can perform Odoo implementation services.
2. Odoo ERP Techno functionalist.
In the past, IT professionals who only had technical skills or functional expertise were much sought after. But today,  professionals with both technical skills and functional expertise (also called techno-functional professional) are in great demand.
In the case of Odoo,  a well experienced Odoo consultant can sketch the entire business diagram. They can provide the chart of application that must be installed and other customization requirements. Odoo developer can enhance/customize the existing source code as per the consultant's suggestions.
> Odoo Developer skill set:
1. Good Python Knowledge.
2. Expertise in web technologies like CSS, javascript, XML, CSV, and HTML.
3. Standard Business process functional knowledge.
4. API framework knowledge.
5. Expertise in Postgresql.
> Odoo Techno-Functional professional skill set:
All the developer skill (Listed above)
1. Outstanding in Business functional knowledge.
2. A comprehensive idea of  Odoo app store
3. Good collaboration capacity with developers and clients.
4. Good parsing & feasibility analysis skills.
5. Ability assess future business expansion requirements
Odoo ERP Technical Architecture
All ERPs uses a set of core technology and in case of Odoo, it is as follows.
1. Odoo/ERP uses MVC based Architecture.
2. Models are the classes stored in PostgreSQL database.
3. Views are the web or GTK clients.
4. Controllers are the ORM methods or API which interacts with view and models.
5. API framework with third-party services.
Odoo ERP Implementation methodology:
Odoo can be implemented in two ways. Either you can host it on any server (preferably Linux based) or you can use it locally. It depends on the user needs. In both cases the basic implementation steps are:
2. Set up the load balancing if you need
4. Install Odoo applications.
5. Install customized apps if any.
6. Configure the basic master like company info, users details etc..
7. Configure user wise access levels.