Complete financial management software

Every company needs effective accounting and financial management systems, without which it may not function properly. Some of the major tasks involved are bookkeeping, generation of financial statements, summing and reporting of financial transactions and other related work. Odoo Finance Management Software is a great solution as it automates all the financial functions and processes through the application. Odoo's finance management software provides all functions of off the shelf accounting and finance software such as QuickBooks and Tally, as well as for unique features such as Integrated Analytics Accounting. Accounting and Financial Management system of Odoo is integrated with other system modules such as HR, Project management, Sales and Purchase. The entire accounting process is integrated with projects, timesheets, invoices, etc. thus reducing the manual work drastically.

Key Features
•Smart User Interface- As an accountant you need to be able to record a set of operation in just a few minutes.

•Easy Payment Management -Reconcile invoices easily with payments through bank interfaces and checking handling and printing.

•Integrated Analytic Accounting - Get your analytic accounting operations integrated with timesheets, projects, invoices, warehouses etc.

•Multi-currency - unlimited currencies support with daily automatic updates of currency rates

•Invoice Control - Get clear visibility of invoice awaiting from your supplier, control and validate them without re-encoding

•Payment Tracking -keep track of invoice to pay record your customer and supplier payment and reconcile them automatically

•Automate your Follow ups -Set up and automat follow ups to get a periodic financial overview and get paid quickly

•Easy Reconciliation - Odoo helps you to easily reconcile invoices and payments using the manual approach or the automated wizard.

•Multi -company-Get your consolidated trial balance and consolidate statistics in real time

•Dashboard and KPIs -Get customizable real time statistics with drill up and drill down, filter, drill across data.

•Automated closing transactions- No need to create closing entries during year ending.

•Automated and Customizable Financial Reports.

•Budget Analysis-Compare actual expenses and revenues with Expected figures.

•Margin Analysis-Odoo allowing you to monitor your sales with margin of each product, sales order and invoices.

•Asset Management-Useful tool for automating depreciation & amortization transactions.

•VAT Accounting Software – Our Accounting Modules are fully enabled with Value Added Tax (VAT) for Middle East, especially for Saudi Arabia and Bahrain. Fully customized Arabic VAT invoices and fully complied with all the VAT requirements.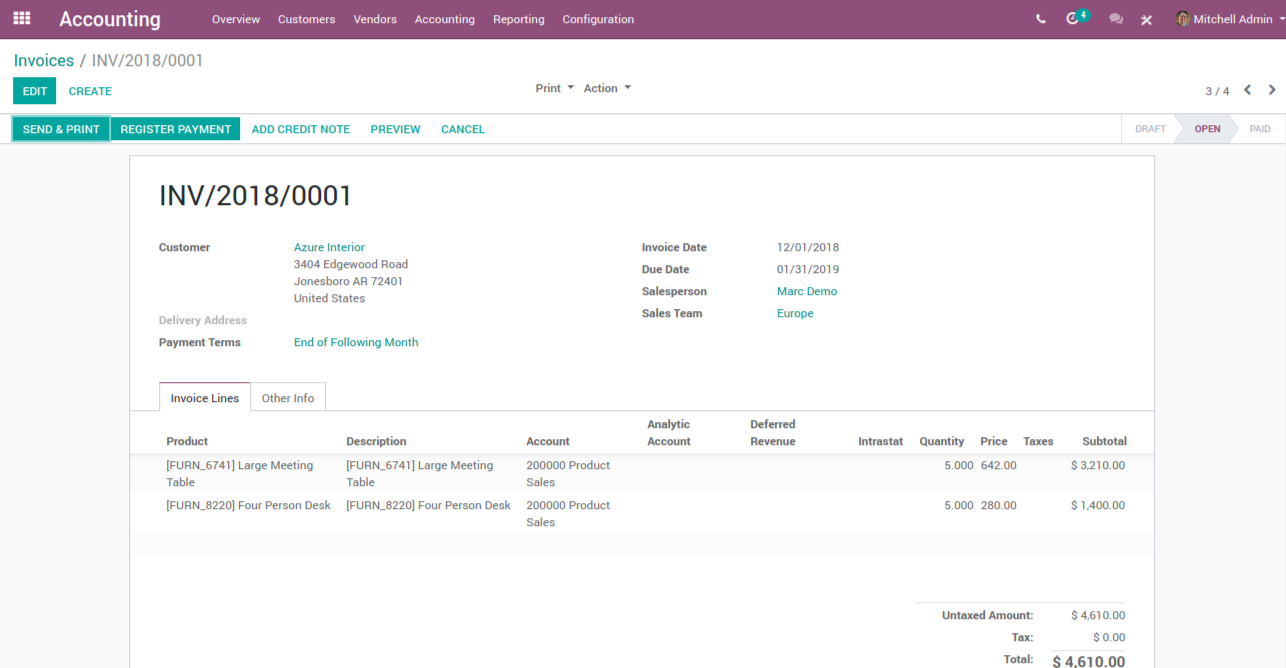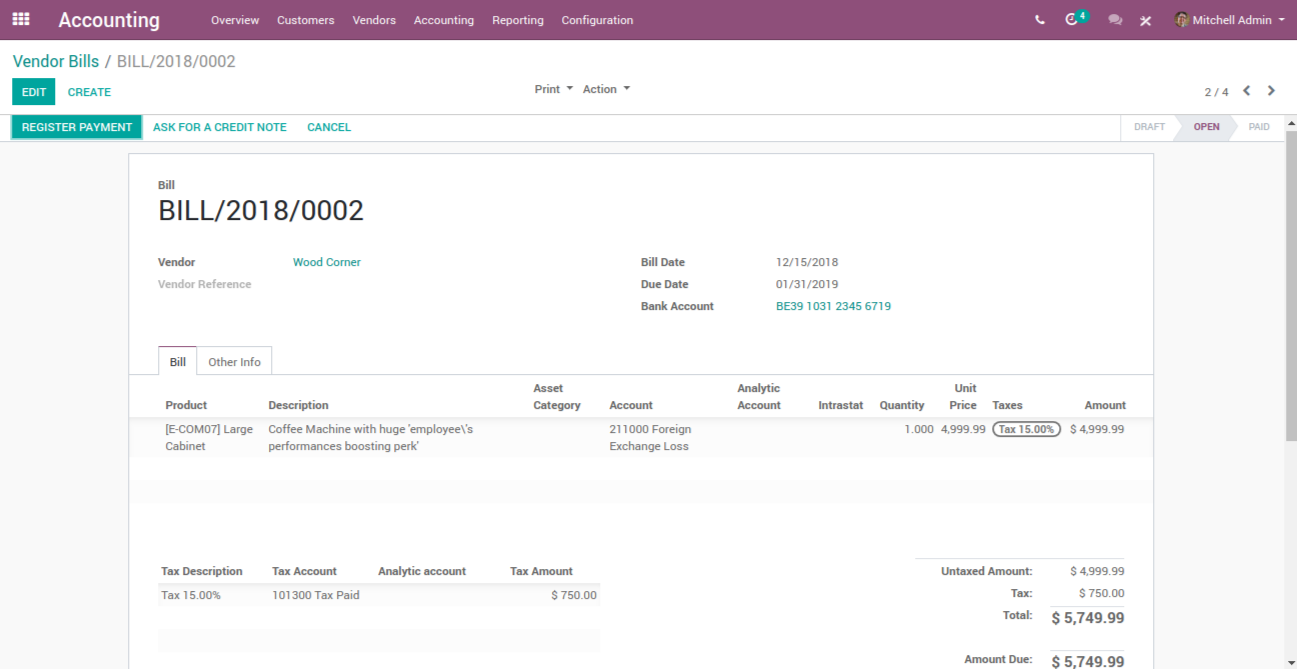 FOLLOW-UP FOR CUSTOMER INVOICES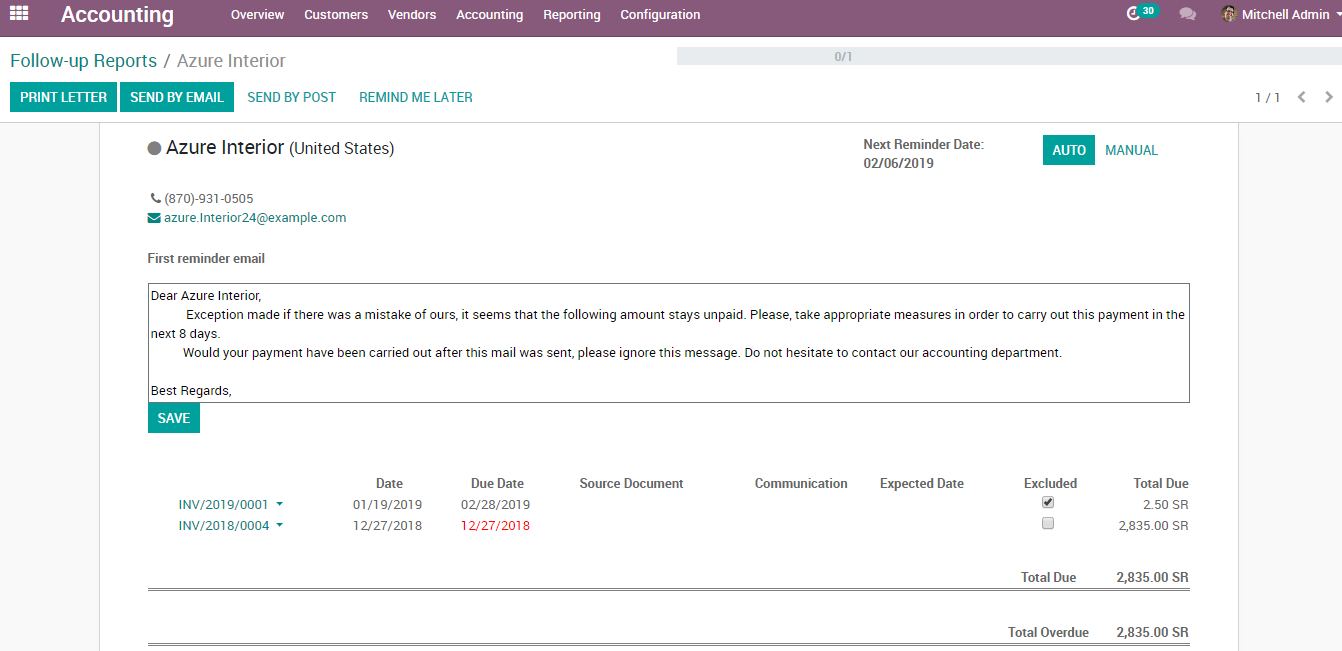 ANALYTICAL REPORTING

                                                                                        BUDGETING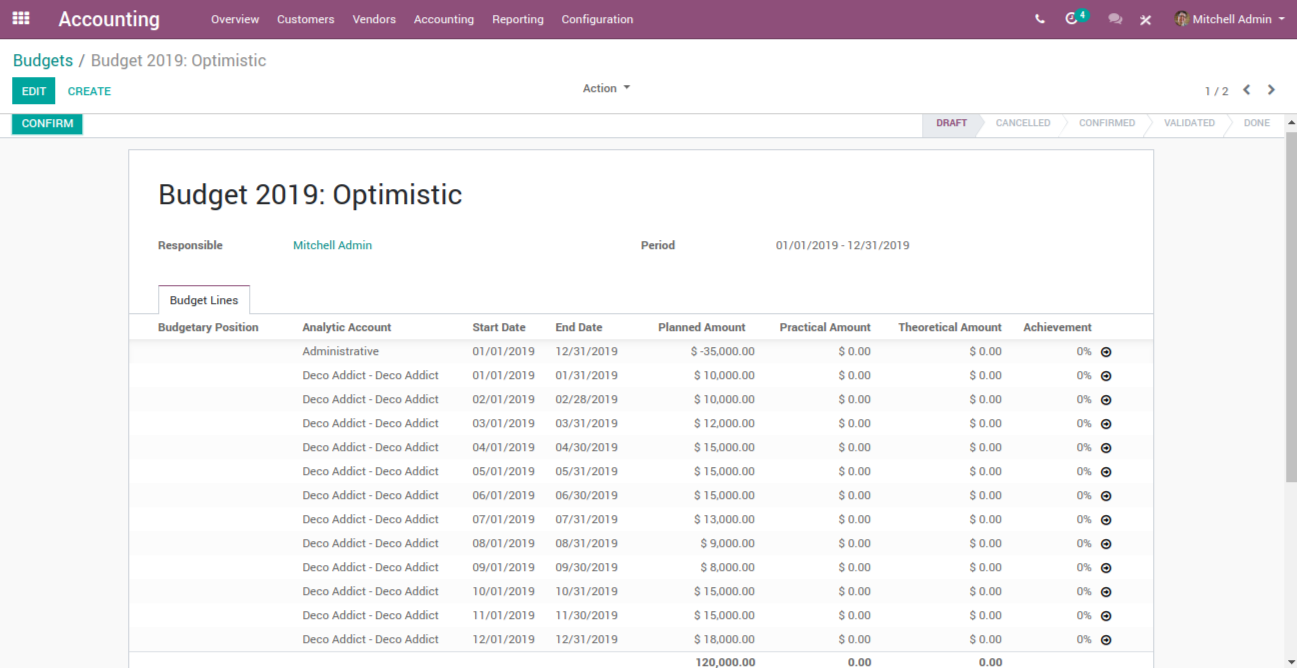 ASSET MANAGEMENT
                                                                                       RECONCILIATION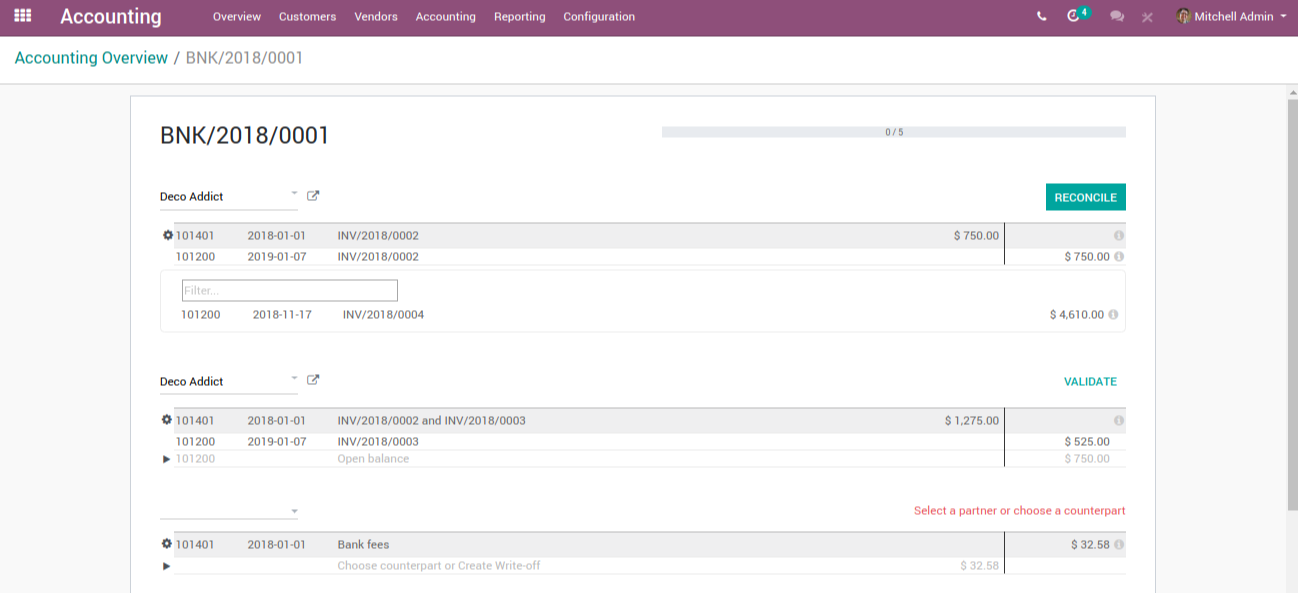 TRIAL BALANCE

                                                                     INCOME STATEMENT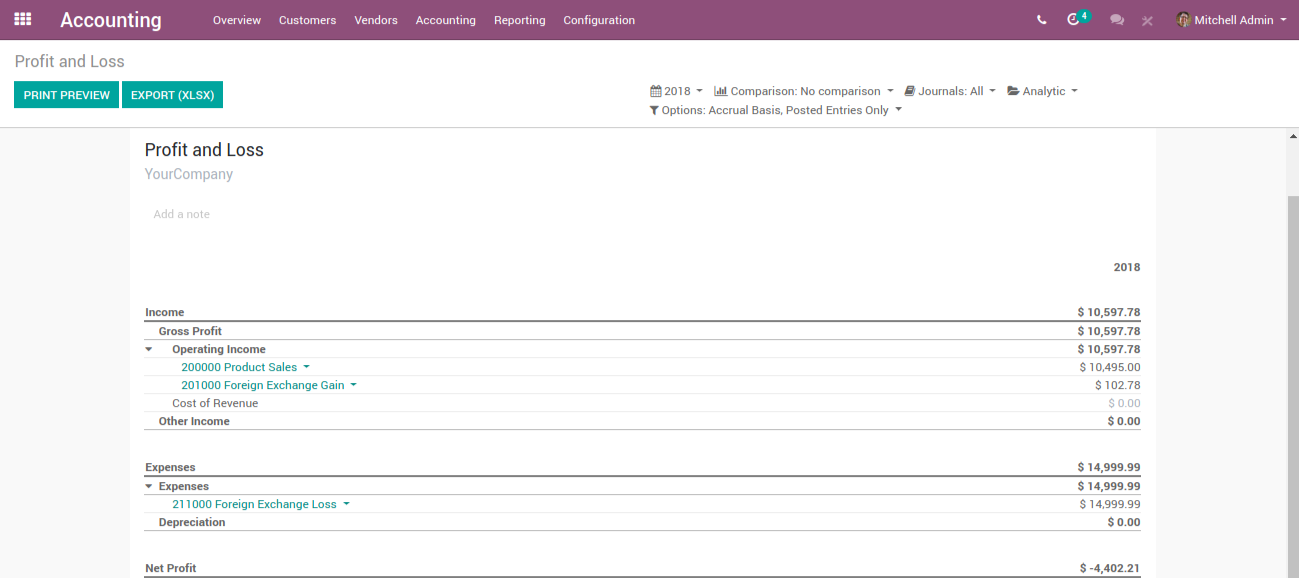 BALANCE SHEET